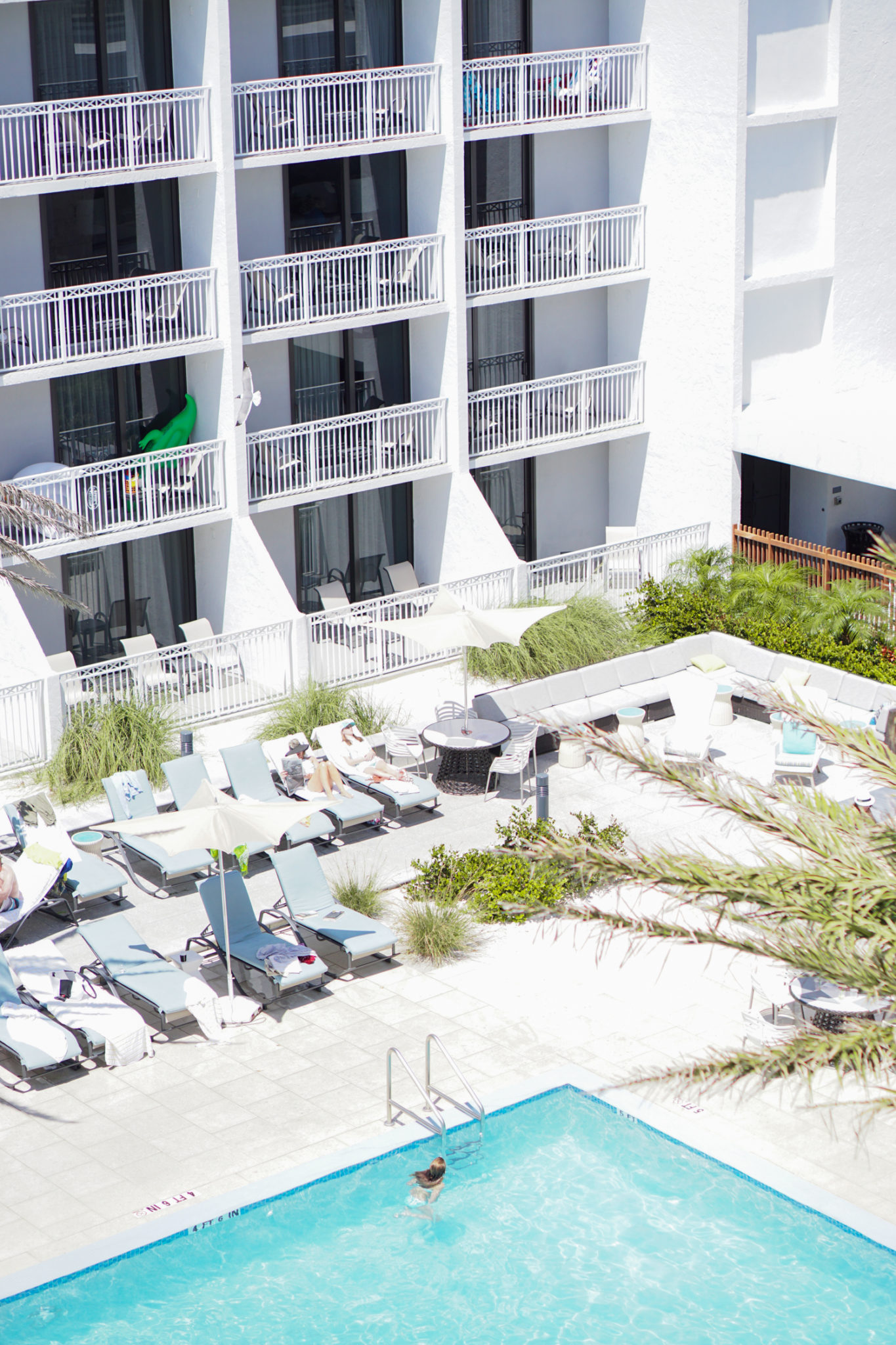 Another year, another birthday! Tim and I decided to escape for my birthday weekend and get some sunshine as a means to celebrate. It was much needed! We were chatting on our 3 hour drive about how easy it is for us to get into a work groove and not take time for ourselves. We both absolutely love our 9-5 jobs, and sometimes that means at the end of the day our minds are still focused on tasks we want to accomplish and goals we want to meet.
I joked about how things were so different from my college internship days. I interned at a hospitality design firm in Dallas, Texas and for almost everyone in the office, work ended precisely at 4:55pm so they could pack up and head out to enjoy "real life". Thinking back on that made me realize how grateful I am for a job that I absolutely love. More and more I have come to understand that what I have is rare. On the flip side though, balance is key! Work should never take over your life no matter how much you love it.
It's important to take time to refresh and recharge and that's just what we did. We checked into Zota Beach Resort and were greeted by the sweetest front desk staff. They had a room available for us 2 hours prior to normal checkin time and the woman commented that it was her favorite room in the resort- I quickly learned why.
We headed upstairs to check out our room and were pleasantly surprised by the beautiful ocean inspired decor (of course the first thing the interior designer notices!) and the even more incredible view of the pool and beach from our outdoor balcony. Being on the 5th floor made for a great sunrise the next morning and a great spot to perch our feet after a few hours in the sun.
Overall, our stay in longboat key was incredible. We took some time to capture our beautiful surroundings before heading down to the pool to catch some rays. It was so peaceful to just relax under the sun, eat delicious food, and unplug completely from work.
If you're planning a visit to Longboat Key, I would highly recommend checking out the resort. It was the perfect little road trip vacation to get away and unplug. The pool and beach were absolutely beautiful and don't even get me started on the beds. I literally had Tim take pictures of the tags on everything so I could try to replicate that sleeping experience in our own home (I'll keep you posted when I make that happen! lol). I've rounded up some of our recommendations from our short stay: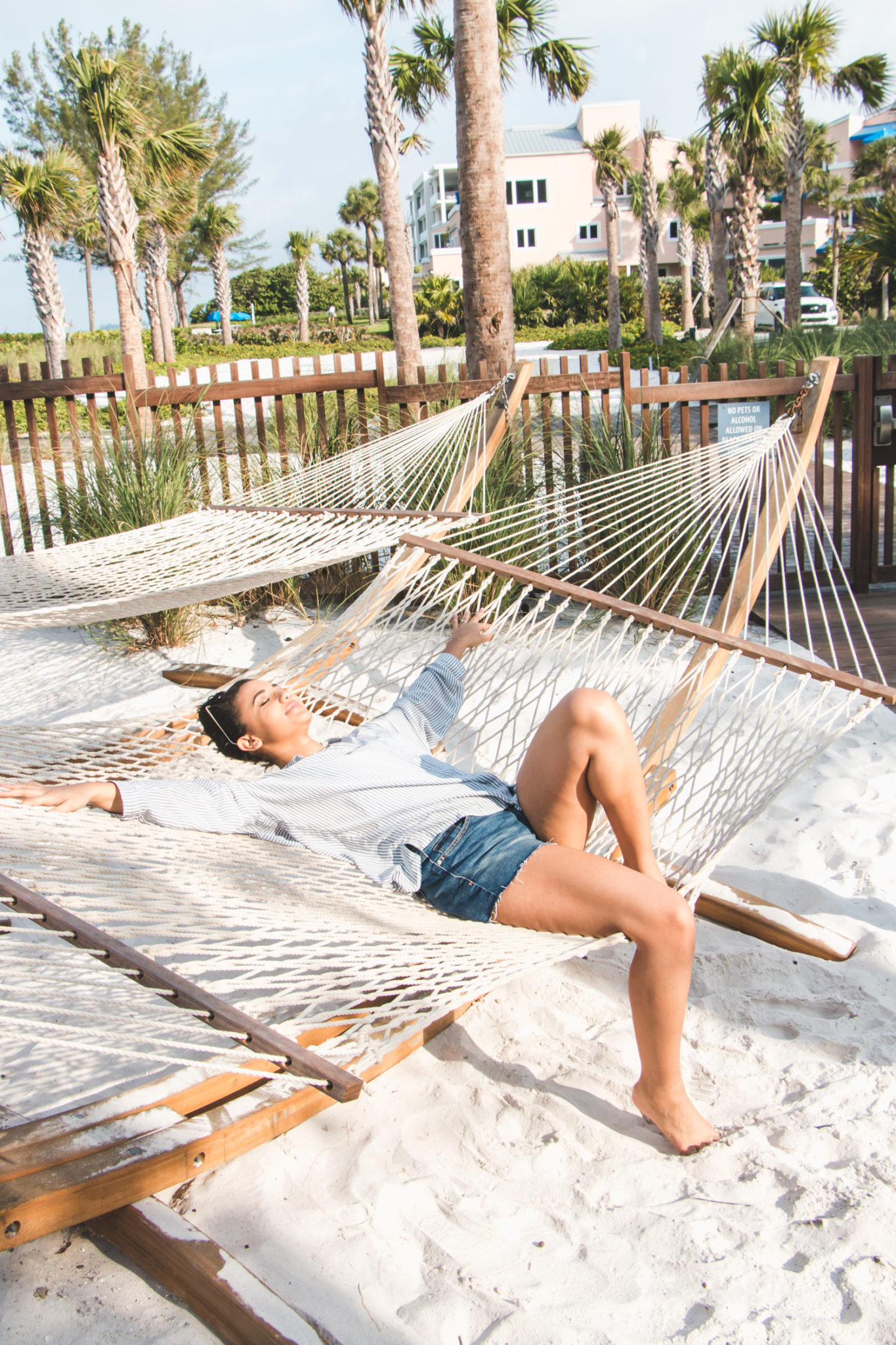 Restaurants:
Ella's Greek Food Fast: this was our first stop on the drive in and I wish we had eaten there again instead of paying for some of the other overpriced restaurants in longboat key. The food was delicious! Definitely a must visit on our list.

Mar Vista Dockside Restaurant & Pub: we enjoyed an evening dinner by the water on our first evening. It seems like a very popular stop since the wait was about 45 minutes, but there is a dock to explore and the views while eating were great.

Viento Kitchen + Bar at Zota Beach Resort: our stay included a free buffet breakfast at Zota's onsite restaurant (book the Florida rate package if your also a Florida citizen to get this perk!). The restaurant overlooks the pool area and the breakfast spread was pretty impressive! I enjoyed several helpings of breakfast potatoes, smoked salmon and capers, and was even able to order two eggs cooked to my liking, all within the package.
Eating and relaxing by the pool is about all we did while on this trip so this travel guide is a shorter one! If you are planning a trip to Longboat Key and have any questions please don't hesitate to reach out to me or leave a comment below. Thanks so much for reading!
Shop This Post

Monique McHugh blog uses affiliate links throughout posts. This means if you click and/or purchase through the links on this page, a small commission will be received in exchange. Please know this does not affect the price you pay, but simply provides a means for this blog to continue providing you with great reccommendations! All opinions and suggestions are always my own and it is my blog promise to never share anything on this blog that I do not truly love. Thank you for your continued support!