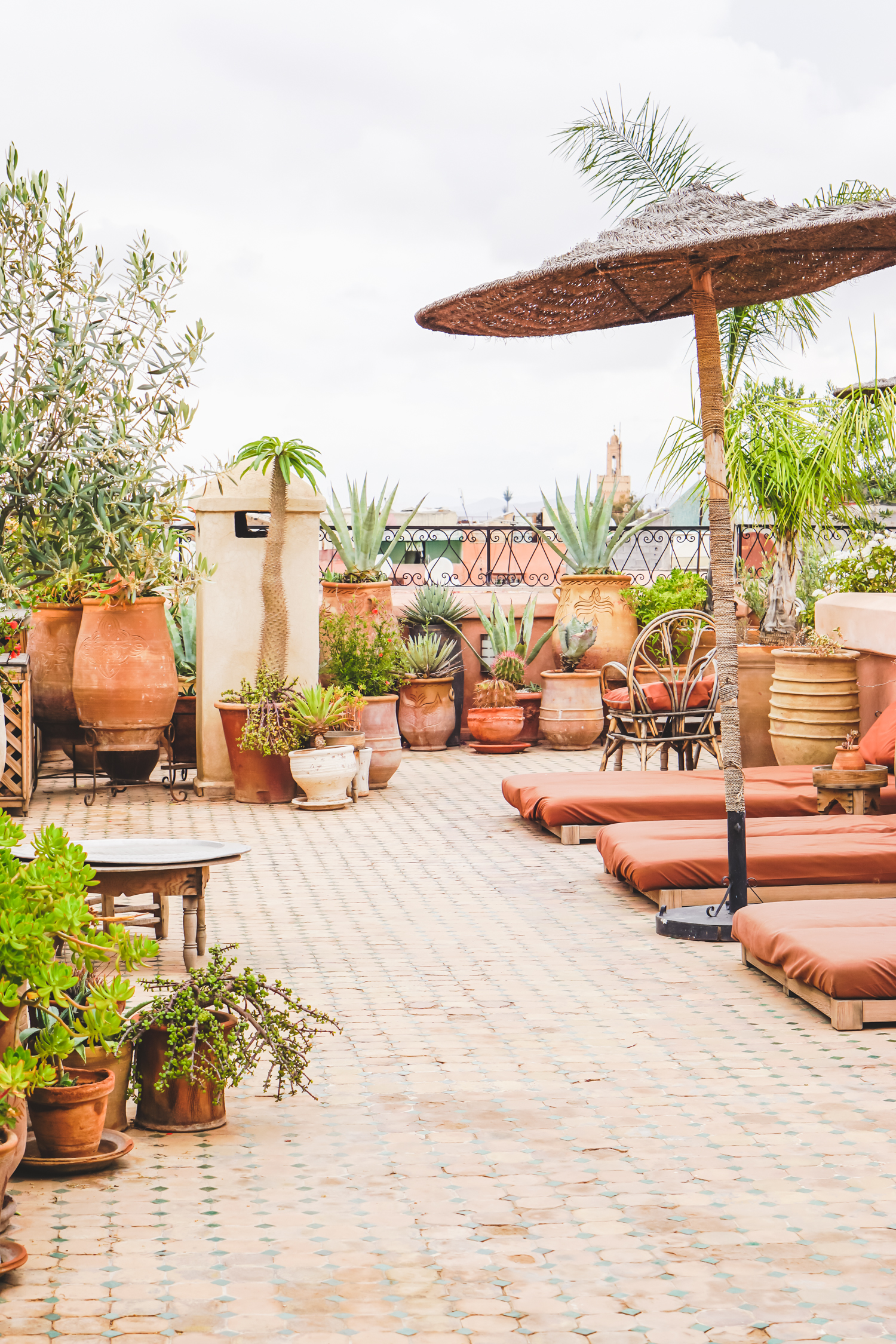 Le Riad Yasmine is a beautiful riad in the heart of Marrakech, Morocco. The owners, Alice and Gabriel, are a sweet French couple who invested in the property in 2015. Since then, the home has become an Instagram sensation!
With its 8 guestrooms and picturesque decor, many travelers put it on their must visit list for their time in Marrakech. When planning our trip, we got super lucky that the Riad was available for one night during our stay. Typically there is a two night minimum, but Alice and Gabriel made an exception when we emailed them and I'm so grateful! We stayed in the Agafay Terrace Suite and it was plenty of space for us to enjoy for our one night stay.
In general, I wouldn't recommend staying in a riad for less than 2 nights. It makes it really difficult to enjoy the unique spaces. Luckily, we were within walking distance of our other riad, Riad Dar Zaman, so it wasn't too bad for us.
A few things to note:
I was expecting the price to be outrageous because of how popular the riad is, but the stay was only 150 EUR which I think is a pretty fair price! Don't shy away from checking out some of the more popular places in Marrakech. You might be surprised by the prices, in a good way 🙂
The wifi is terrible! That sucked especially for a riad that is so popular online. You will have a hard time posting any pictures unless you have a Moroccan SIM card to tether to (find out how to get one of those here). On the flip side, the lack of good wifi is also a blessing in disguise and might help you to be more present during your stay!
There are two cats that wander around the riad. Even though I'm allergic to cats, they didn't bother me! But just a heads up.
Overall the riad is beautiful and I'm glad we got to stay there, even just for one night. We got to capture some beautiful couples photos on their rooftop and around the pool.
Looking for other places to stay in Morocco? To be honest you really can't go wrong! Exploring the thousands of riads that Marrakech has to offer is part of the experience. Browse online and on Instagram and follow your gut. Just be sure to look past decor sometimes! Our favorite riad wasn't nearly as beautiful as Riad Yasmine, but the hospitality of the hosts completely outweighed that! I'll be sharing that stay on the blog soon!
Thanks for reading!
PIN IT: